LINCOLN HYBRID ELECTRIC VEHICLES
The Lincoln Grand Touring models offer our smoothest, most advanced performance.
Some models, trims and features may not be available. Please contact your Lincoln Retailer for updates and assistance.

LINCOLN AVIATOR® GRAND TOURING SUV
Take flight with the powerful 2022 Lincoln Aviator Grand Touring plug-in

hybrid2, a three-row SUV featuring a electric motor paired with a twin
-turbocharged engine capable of producing 494 horsepower3 and 630 lb.-ft. of
 torque.3
HEIGHTENED POWER
LINCOLN CORSAIR® GRAND TOURING SUV
Nimble, versatile and a joy to drive. The 2023 Lincoln Corsair Grand Touring Plug-in Hybrid2 model is a premium SUV offering a whisper-quiet cabin. Featuring a paired electric and gas powertrain, the Corsair Grand Touring offers smooth journeys. Additionally, the Corsair Grand Touring with Intelligent all-wheel drive offers effortless acceleration and performance.

CHARGING AT HOME
Lincoln plug-in hybrid electric vehicles come with a mobile power cord capable of providing a full charge at up to 240V in less than four hours.* An intuitive light ring on the charge port shows you the charge status at a glance. Don't have a dedicated 240V outlet at home? Contact a professional licensed electrician for installation and begin charging faster and cut your charging time by more than half.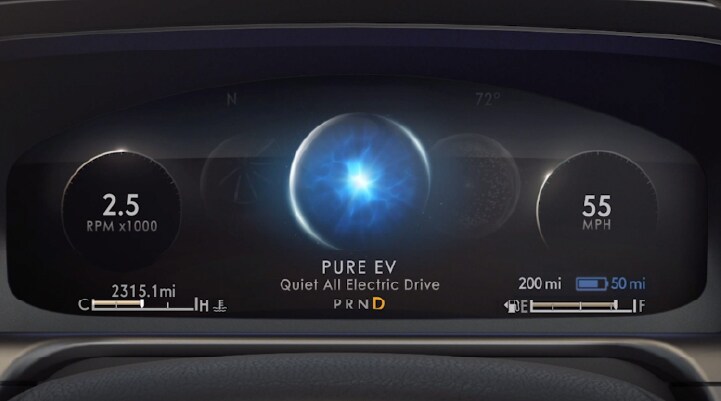 THE POWER OF YOUR CHOOSING
BENEFITS OF PLUG-IN HYBRID VEHICLES COMPARE TO GAS MODELS
THE POWER OF YOUR CHOOSING
Two additional drive modes in the 2023 Lincoln Aviator Grand Touring models let you choose how best to use your vehicle's electric power. Select the Preserve EV drive mode for full-hybrid performance using both engine and electric motor or Pure EV for electric-only driving. Both modes provide a smooth driving experience on city streets and highways.
HEIGHTENED POWER
The 2023 Lincoln Aviator Grand Touring Plug-in Hybrid1 model combines a twin-turbocharged 3.0L V6 gas engine with a chargeable electric powertrain to produce a combined 494 horsepower and 630 lb.-ft. of torque.2
CHARGING AT HOME
*Charge time based on manufacturer tests. The charging rate decreases as battery reaches full capacity. Your results may vary based on peak charging times, battery state of charge, lithium-ion battery age and state of health.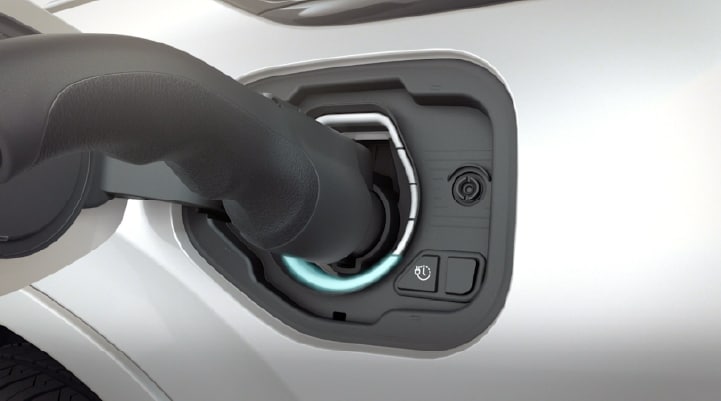 CHARGING STATIONS
1Available at Lincoln EV-certified retailers only.
2Calculated via combined performance of the engine and electric motor(s) with peak battery power. The calculations utilize SAE J1349® engine results and Ford electric motor dyno testing. Your results may vary. Horsepower and torque ratings are independent attributes and may not be achieved simultaneously.
CHARGING STATIONS
In addition to at home, your electric battery can be charged at thousands of public charging stations across the U.S. Plus, you're backed by a gas engine that keeps you moving when plug-in charging isn't an option. Indulge in peace of mind. Lincoln plug-in hybrid electric vehicles are engineered to run on electric battery power, gasoline engine power or a balanced combination of both.